Watercolor now only allows one golf cart rental company on property and it changes from year to year. Please Email Us and will be happy to give you that company's info, if we are not the golf cart provider at Watercolor.
Street legal golf cart rentals in WaterColor are really taking off, because it just makes your vacation that much more fun and easy. We rent the nicest custom golf carts in WaterColor. These carts are completely street legal.
If you're staying in WaterColor and want to cruise the Emerald Coast. We will deliver your street legal golf cart straight to your vacation rental or home. These carts are perfect for weddings or just driving to the beach.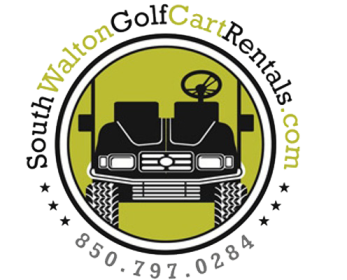 Other Golf Cart Rental Service Areas
The #1 Custom Golf Cart Rental Service in South Walton!