Reserve a Cart
Fill out the form below to contact us about reserving a cart. A member of our team will contact you to confirm your reservation.
---
Cancellation Policy
Once the rental agreement is filled out, there is a $50 cancellation fee.
If you cancel within 48 hours of your deilvery, there is a $150 cancellation fee.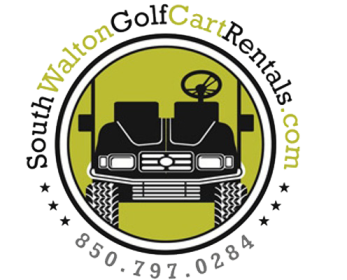 FAQ
We tried our best to include as much information on our site as possible to make your golf cart rental a breeze. Here are a few frequently asked questions. If you have a question, use the form above to contact us.
1How old do you have to be to rent a golf cart?
You must be 21 years of age or older to rent the cart. Our liability insurance only covers 21 year old drivers or older. If your personal insurance policy offers full coverage to an underage driver 18 and up then that would be your choice if you want to let that driver drive. We would need the policy number and your policy would have to cover that 18 year old driver. Your policy would have to fully cover anything that happens to the cart the occupants or anybody else with any driver under the age of 21 years old.
2Are reservations necessary?
We urge you to reserve a golf cart ahead of time, but we will always try to accommodate you. We can even try to find you a cart if we are fully rented out. Customer service is our number one priority.
Reserve a cart now
.
3What areas of Northwest Florida do you cover?
Currently we service Walton, Bay, and Okaloosa county with a majority of our business taking place in South Walton County. For a more comprehensive list, be sure to check out our
Service Area page
.
4How long have you been in business?
Since 2011 and we have been expanding ever since. Check out our new service and repair options for your person golf carts. We are hoping to start street legal golf cart sales in the near future.
5Can I work for South Walton Golf Cart Rentals?
Yes. We are always on the lookout for people who can contribute to our company and help to keep up the #1 golf cart rental company in the area. We also have franchise opportunities available.
Get More Information